The Warburton Souling Play - Past Galleries: 1985
---
---
The following are selected photographs from 1985.
This year, the eighth season, was one that had a number of evenings that characterised the 'youthful' nature of the revival. The performances, or what can be remembered of them at this point in time, had all the vigour of the early years of the revival with the Play having attracted a core number of players. Four of the Players to be found in the following set of pictures are in the current Gang.
The first set of pictures is from the First Night of 1985 where the usual first performance at the Saracen's Head was followed by The Axe and Cleaver, the Vine and the Rope and Anchor, all in Dunham. These pictures were taken in the Vine Inn in Dunham.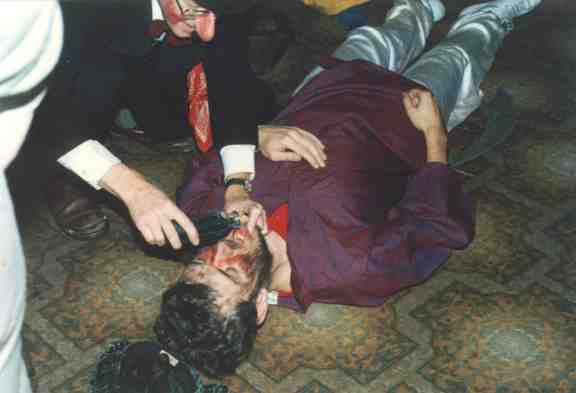 Here the Turkish Champion, played by Mick Huntly is receiving attention from the Doctor, played by Dave Robinson.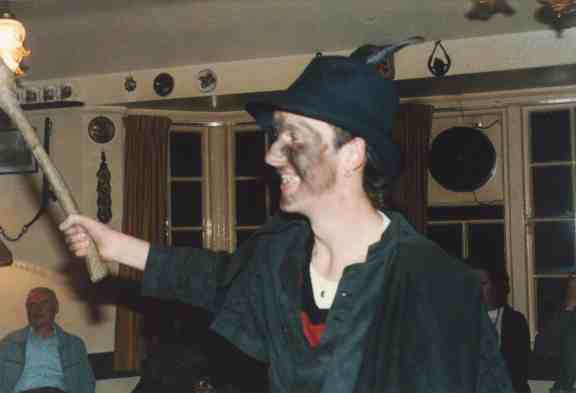 Beelzebub in one of his previous guises. The player's name is unknown so if you know please do get in touch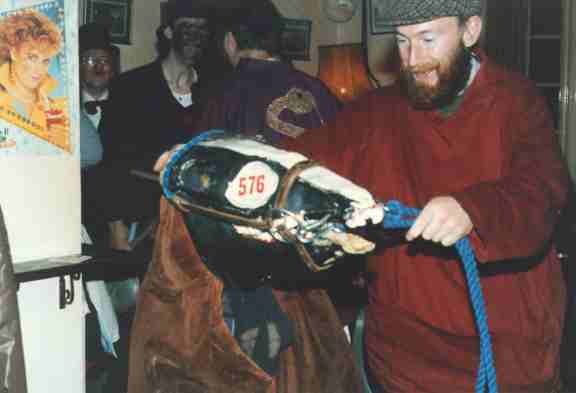 The Driver, played by Laurence Armstrong who again is still with the Gang, bringing on the horse.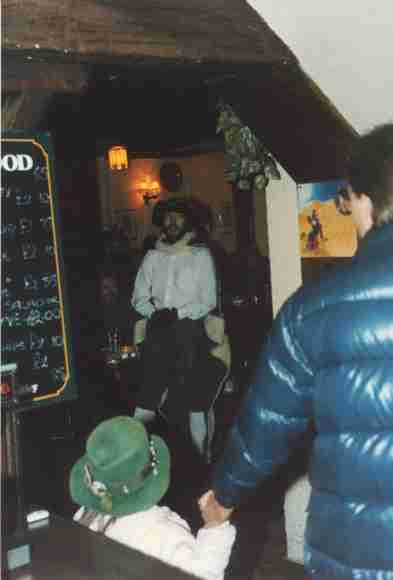 Moving onto the last night of 1985, here the Enterer played by Robin Hale starts the proceedings at the Saracen's Head.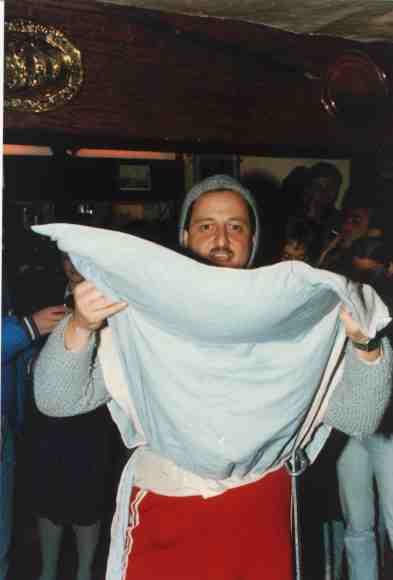 King George responding to having his picture taken. Mike Purton played this part for a number of years before moving out of the area.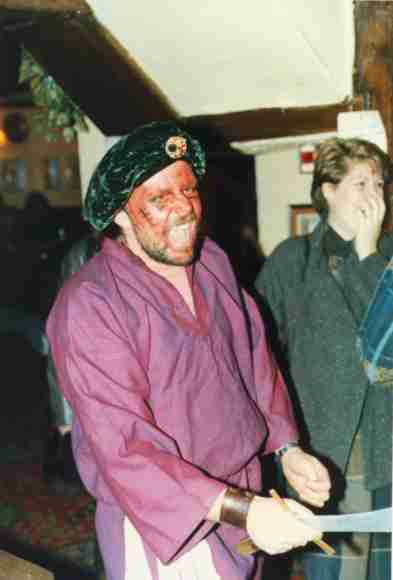 The Turkish Champion (Tim Veitch) getting into a hostile mood.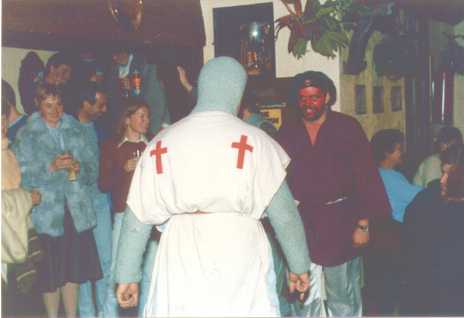 Preparing for the fight.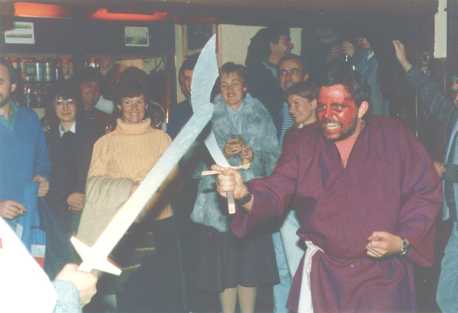 Now whose lost his hat then?
This page updated: 1st October 2005.