The following are selected photographs from the last performance of the 1986 season.
This year continued with the 'youthful' nature of the revival indeed due to a considerable commonality of the cast. In this instance the pairing of Mike Purton as King George and Tim Veitch as the Turkish Champion made for the same lively fights as was seen the in the previous year.

This selection was from the last night's final performance at the Saracen's Head. This was whilst the Saracen's Head was still a cosy pub and before it was opened up in the manner of the pub destructions of the day.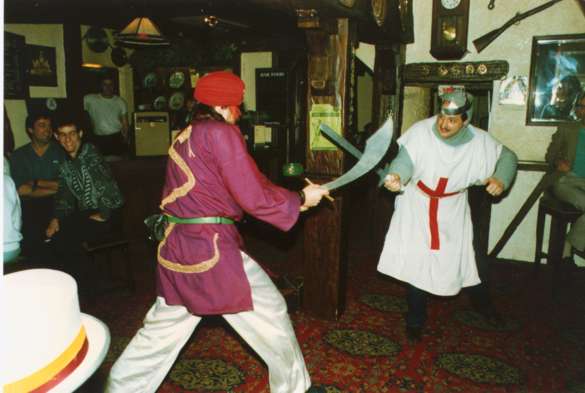 This looks serious stuff judging by the look on King George's face.
Mike Purton as George and Tim Veitch as the Turk meet once again on the last night of the Play.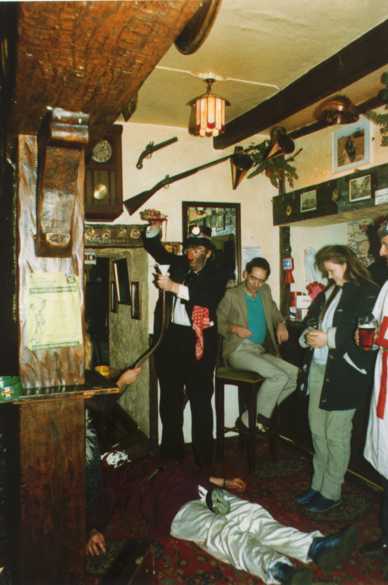 The Turkish Champion, played by Tim Veitch is receiving attention from the Doctor, played by Dave Robinson.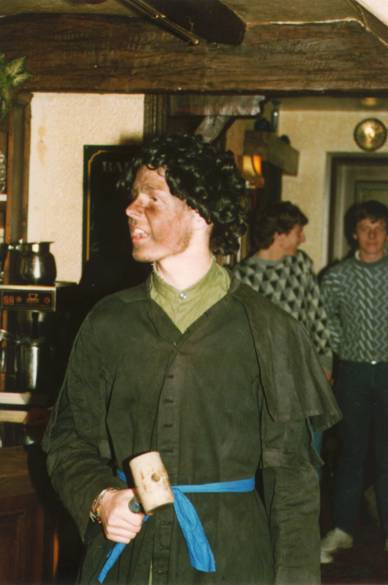 Once again we had a new Beelzebub and once again the player's name is unknown so if you recognise him perhaps you'd like to 'spill the beans'!? Having managed to loose Beelzebub's club a rather hasty substitute had to be found.


This page updated: 25th September 2007.