The Warburton Souling Play - Past Galleries: 1990
---
| | | A group photograph of the players taken following a performance in the Orange Tree in Altrincham Saturday 3rd November 1990. |
| --- | --- | --- |
---
The following are selected photographs from 1990.

One particular evening was memorable from that year and this was a visit to the Orange Tree in Altrincham on Saturday 3rd November. We did one scheduled performance in the Pub and were then asked to perform to a private function in the upstairs room. That performance is one that the Turkish Champion will not forget! His cure to make him "Arise and fight the battle...." was more than the usual potion and was supplemented by an additional cure courtesy of a female member of the audience -- who was perhaps a little worse for the effects of the products sold in the bar downstairs.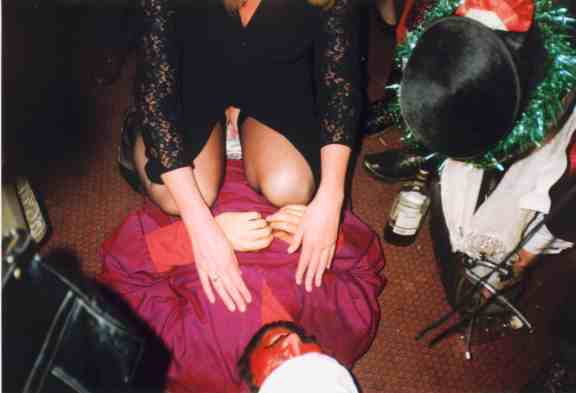 Here the Turkish Champion, played by Richard Peach, is receiving his second cure.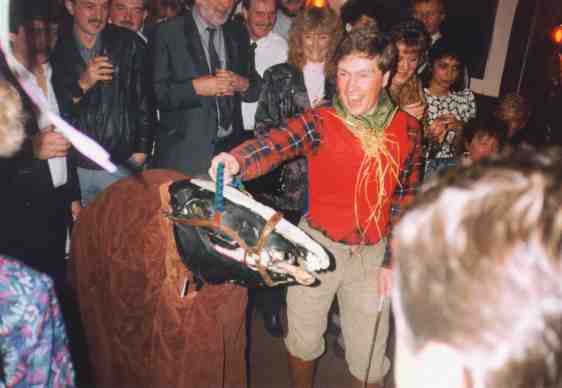 After the cure the Driver (Colin Brunold) is obviously
enjoying the attention of the audience.
This page updated: 24th September 2007.