The Warburton Souling Play - Past Galleries: 1999
---
---
A selection of three photographs from the 1999 season chosen for a number of specific points of interest.

We are in fact quite short of our own pictures of this season and therefore are indebted to Duncan Broomhead for the use of these pictures.

All pictures were taken on the 5th November.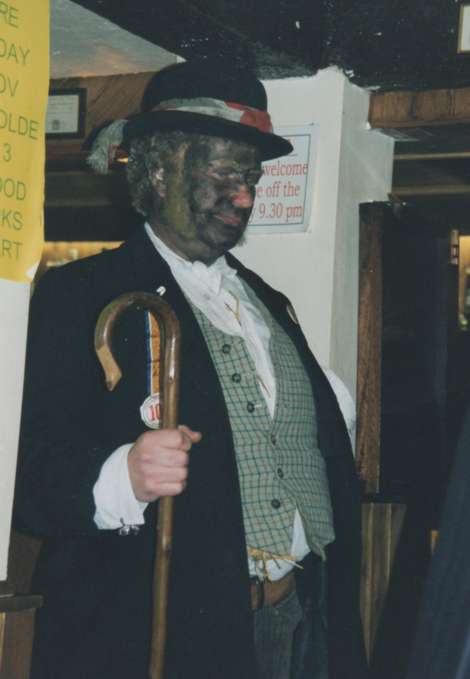 A splendid portrait of our 'guest' Enterer. In this case the collected notes regarding the Enterer's kit have been followed to the letter.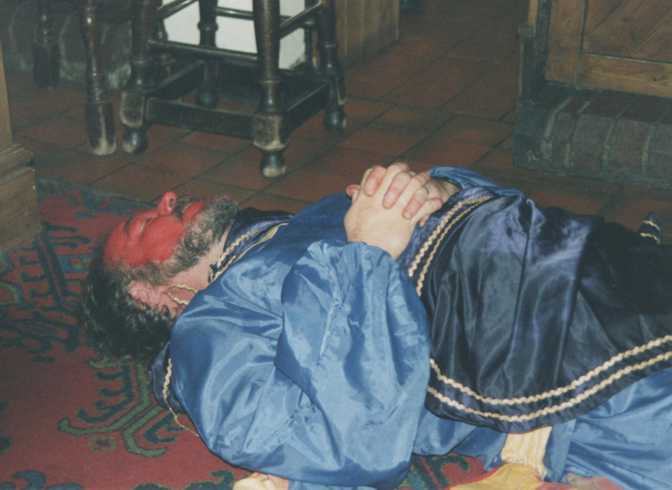 A former regular Gang member in what was 'his' role at the time as the Turkish Champion. In this case the picture was chosen for the kit that was used just for a couple of years.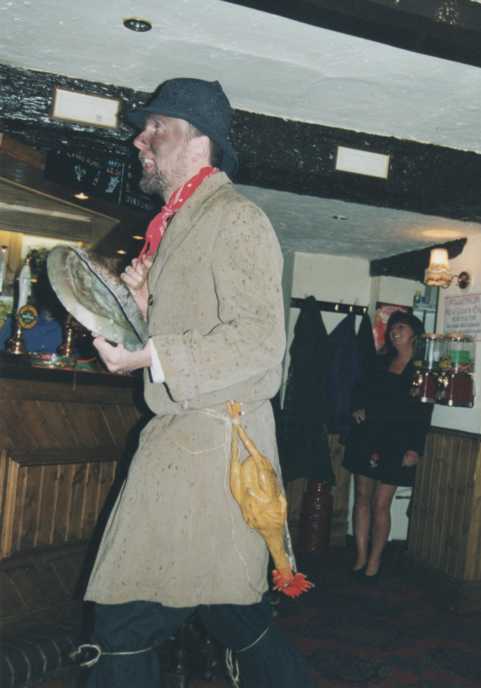 Again a current Gang member in one of his normal parts that is shared with another gang member. This year it was his turn as Beelzebeb. Chosen simply to show it sometimes rains even on Soulers.






All pictures are © & courtesy of Duncan Broomhead.





This page updated: 5th October 2007.