The Warburton Souling Play - Gallery 2003
---
The Moss Trooper in Timperley
- 7th November 2003

---
Following are a number of photographs from the Moss Trooper on the fourth night's performances on Friday 7th November 2003. Clicking on the image will give a larger version in a separate window. With thanks to Chris Martin for the pictures - and to John Seed for providing the pictures from his camera that again Chris took.

The Moss Trooper was not one of the better venues as it was a very large area with too much ambient noise and not enough interest - both of which are self propagating!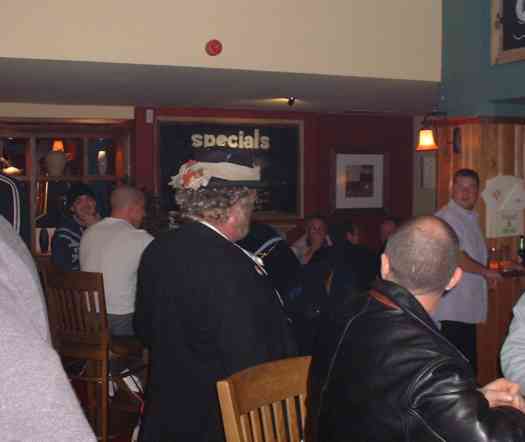 The Enterer played by John Seed attempting to attract attention. This picture had to be included as indeed a Souling play is special!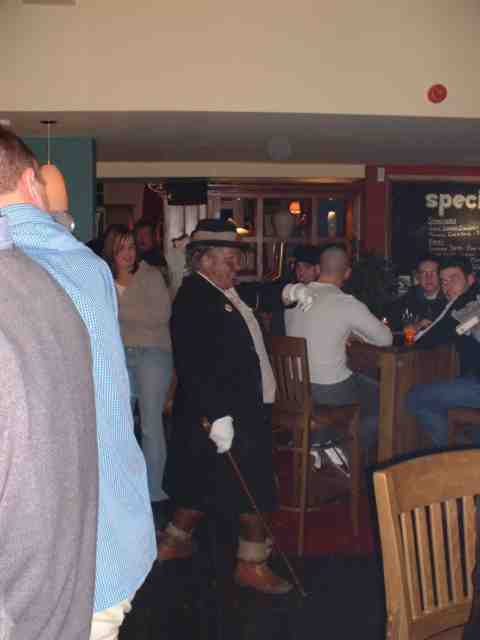 The Enterer again - looking like he's starting to have an effect.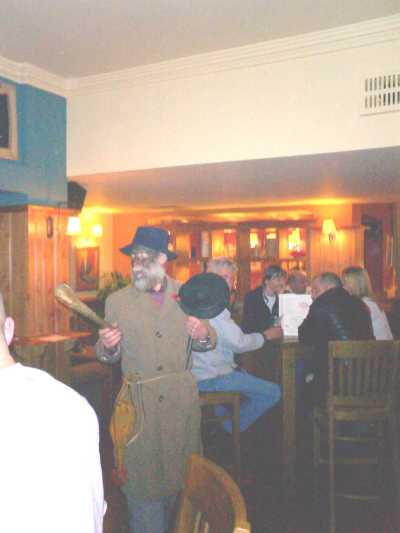 Beelzebub, played by Laurence Armstrong, doing his best to make himself heard. Not much worth supping in here!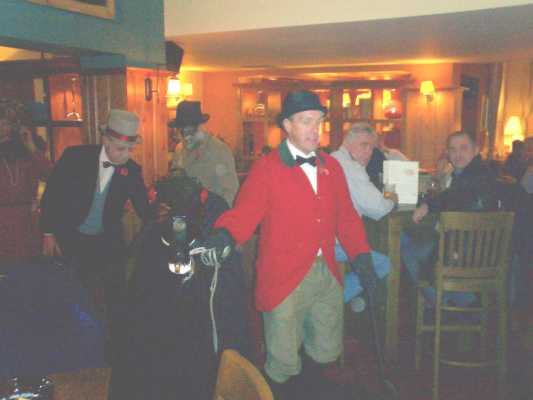 Following in behind Beelzebub comes the Driver - having similar problems with noise.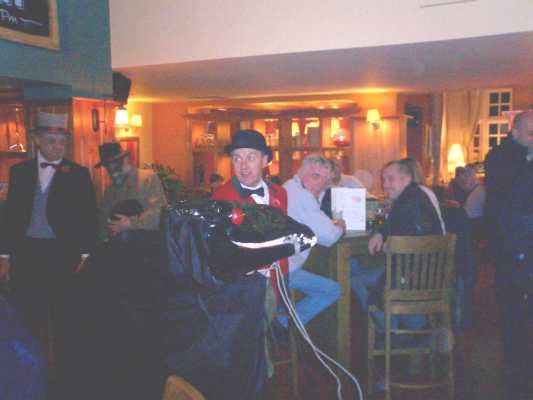 The Driver and Dick again. At least a couple of people are watching.
This page updated: 18th November 2003.