The Warburton Souling Play - Gallery 2003
---
| | | The Last Night 8th November 2003 |
| --- | --- | --- |
---
Following are a number of photographs from the last day's performances. Clicking on the image will give a larger version in a separate window. With thanks to Bob Sweet for the pictures.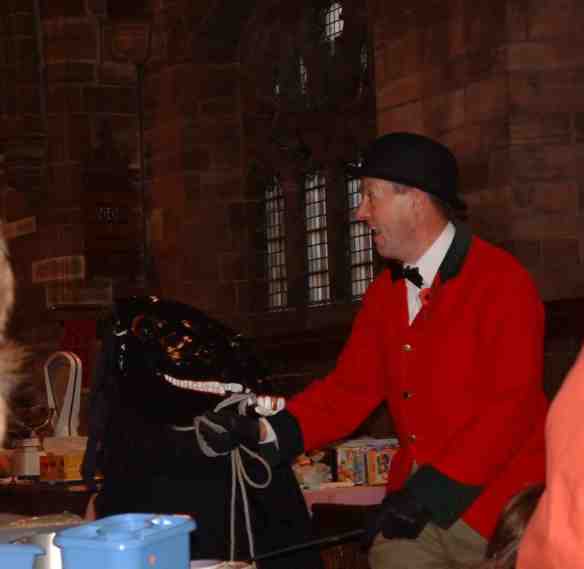 The Driver bringing the Play to a close in Warburton Church in the afternoon of the last day of the season - John Jocys resplendent in the new Driver's kit. This kit brings us more in keeping with how we looked in the first few years.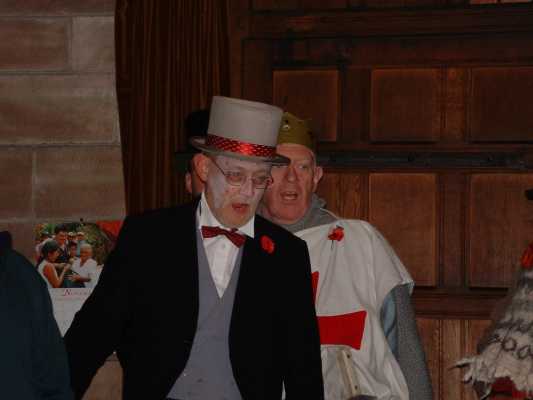 The Doctor and King George in full flow of the closing song at the end of the Church performance. Mark Seyler as the Doctor and Trevor Johnson as King George.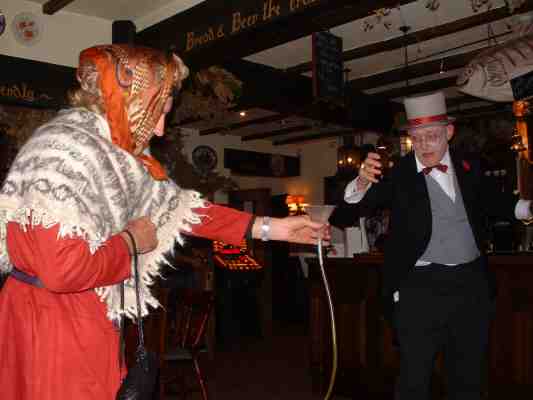 Later that day 'the cure' taking place at the Axe & Cleaver in Dunham. Pete Davis as the Old Woman.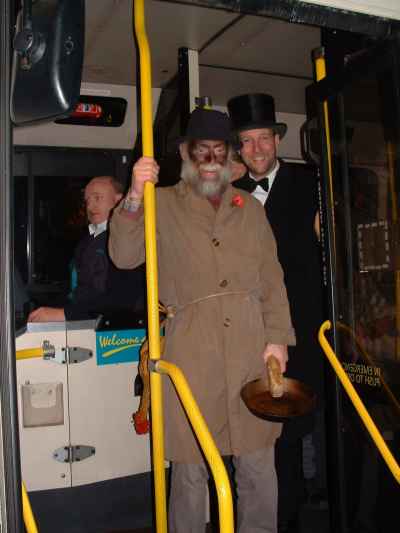 And just to show we did go by bus on the last day - Beelzebub and the Enterer alighting at the Green Dragon in Heatley after performing at the Axe and Cleaver in Dunham.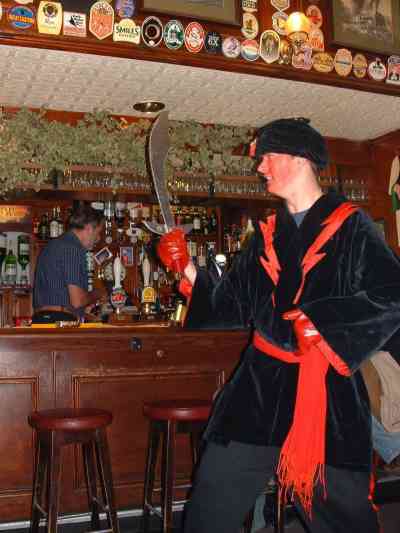 A good view of the Turkish Champion played by Nic Jocys taken at the Railway in Heatley. The landlord having seen this many times before!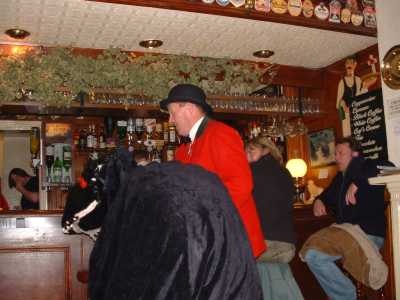 The Groom again, this time at the Railway in Heatley with the penultimate performance of the season.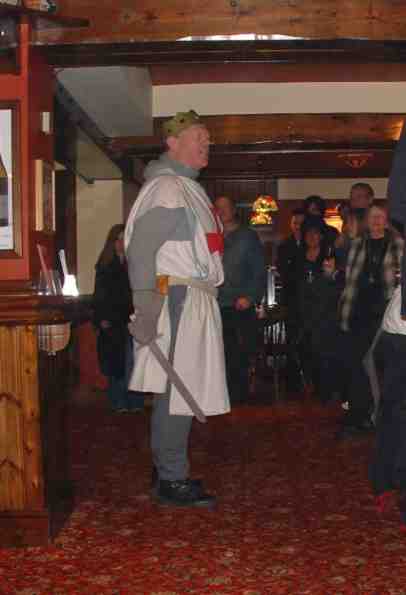 Now to the Saracen's Head and the very last performance for 2003. King George bringing the pub to attention as he has been fully in command of doing all season.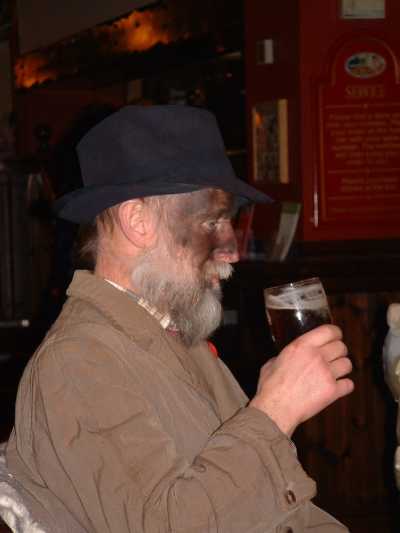 Time to relax at the end of an excellent season - Beelzebub in contemplative mode - and that drink IS paid for!!
This page updated: 9th December 2003.