The Warburton Souling Play - Gallery, Last Night 2006
---



The Last Night
11th November 2006

---
A selection of photographs from the Last day of the Play on Saturday 11th November 2006.
Clicking on the image will give a larger version in a separate window.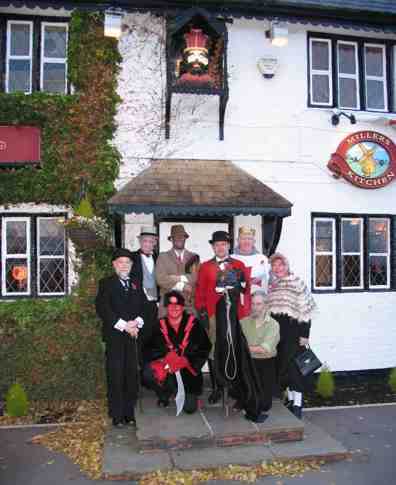 With thanks to the Saracen's Head's Steve for pressing the shutter

The Gang outside the Saracen's Head after arriving back from performing at the Autumn Fair at St Werburgh's Church.

After what has become the normal tour for the last day of the season the Gang finally arrived back at the Saracen's Head.
This last Performance for 2006 was captured below with thanks to Mark Taylor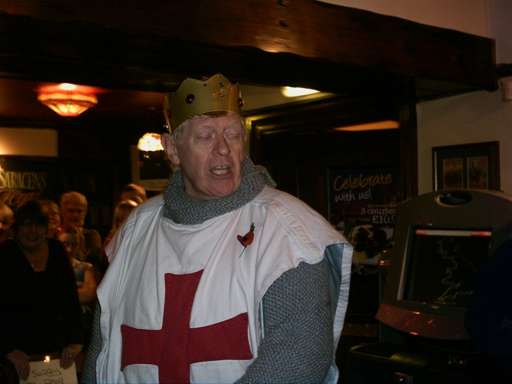 King George in full flow at the Last performance of 2006. He will be sadly missed for the 2007 season due to an impending knee operation. After that he will be an even more imposing (and agile) opponent for the Turkish Champion.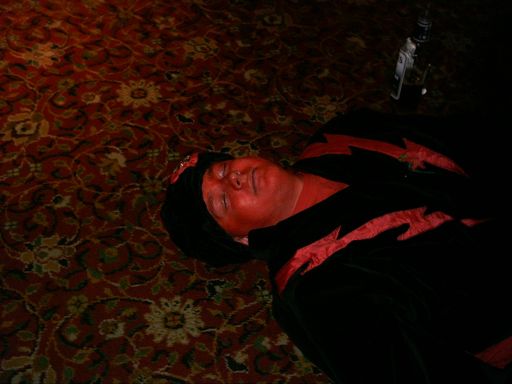 Yep...the Turkish Champion definitely looks down and out. One last cure to put up with then that it for another year.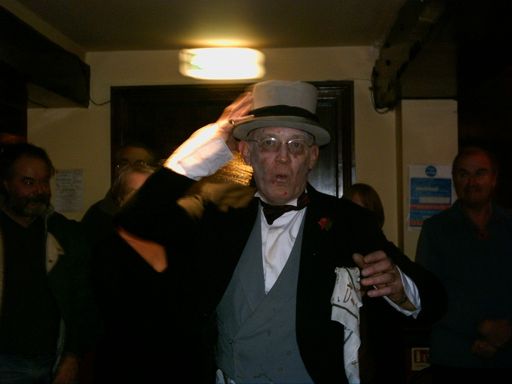 The Doctor doing his bit, and looking as though he's trying not to loose his hat in the process..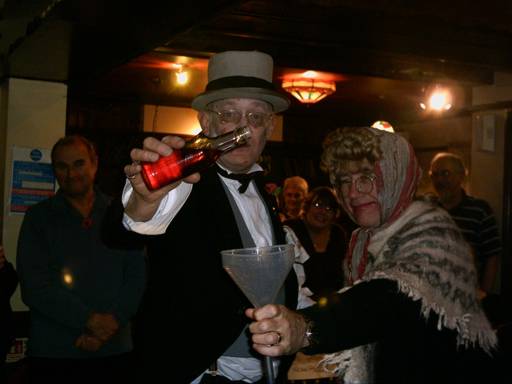 One last cure of the Season then the Turkish Champion can relax for another year.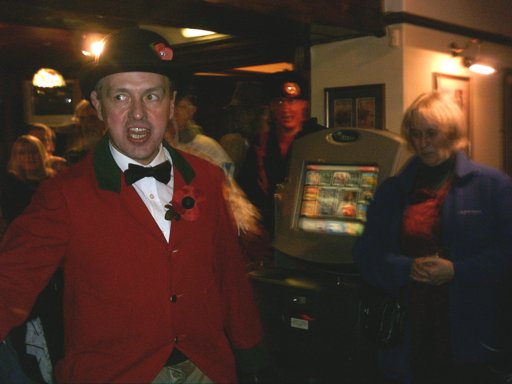 The Driver giving his best for the last time of this season.



This page updated: 17th October 2007.