The Warburton Souling Play - Gallery, 3rd Night 2007
---



The Third Night
3rd November 2007

---
Following are a number of photographs from the third nights performances on Wednesday 3rd November 2007. Clicking on the image will give a larger version in a separate window.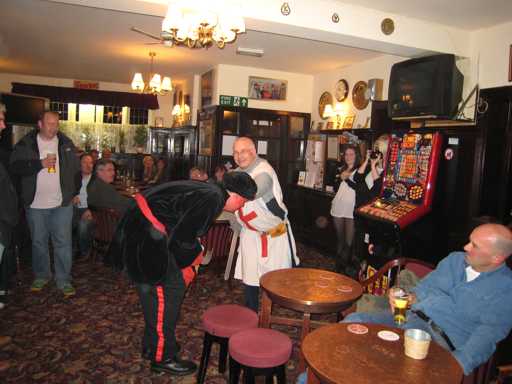 A selection of pictures from the Railway in Hale, the last performance of the third night.
With thanks to Helen for manning Marks Seyler's camera.
The Doctor about to administer the 'anaesthetic'.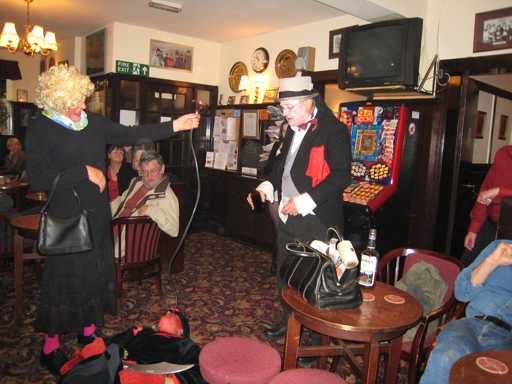 The Old Woman helping the Doctor with the cure..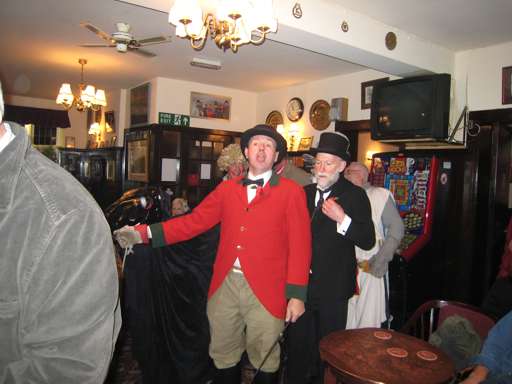 The song bringing this third night's last performance to a conclusion

This page updated: 17th November 2007.