The Warburton Souling Play - Gallery, Last Night 2007
---



The Last Night
10th November 2007

---
Following are a number of photographs from the third nights performances on Saturday 10th November 2007. Clicking on the image will give a larger version in a separate window.

The Driver nearing the end of the performance.

Next we move to Cotebrook House, our chosen charity for this year, where we did a performance to the residents there.
Here King George is seen performing in the Day Room.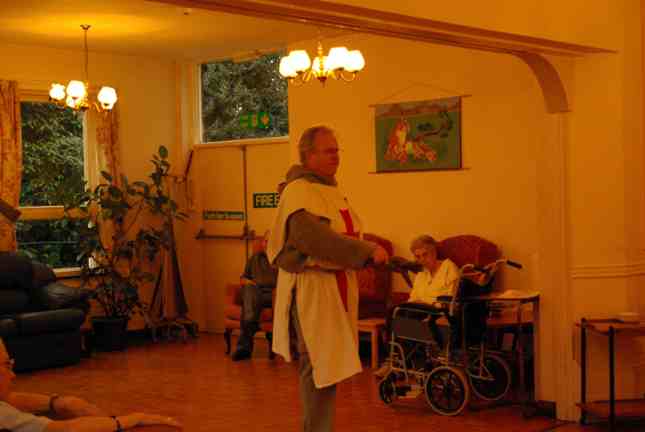 After a brief adjournment back to the Saracen's Head it was on the bus to get to the Axe & Cleaver in Dunham.
Photos: Mark Seyler








The Doctor explaining the situation to the audience in the Axe & Cleaver.
Later that evening sees the Gang waiting for the bus to take them back after performing in the Axe & Cleaver at Dunham to The Farmers Arms at Heatley.
Photo: Tara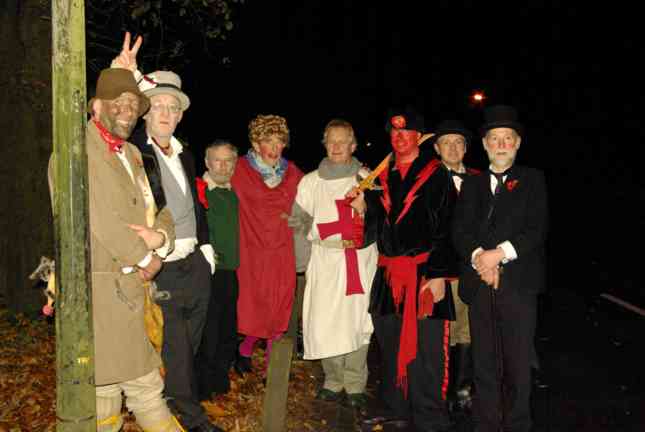 And finally after we'd performed at the Farmers Arms and Green Dragon in Heatley we head to the Saracens Head for the last performance of the year from where this next set of photographs come.
All Photos: Keith Warrender
The Enterer starting it all off for the last performance of 2007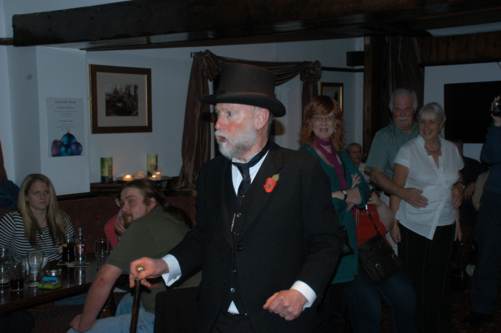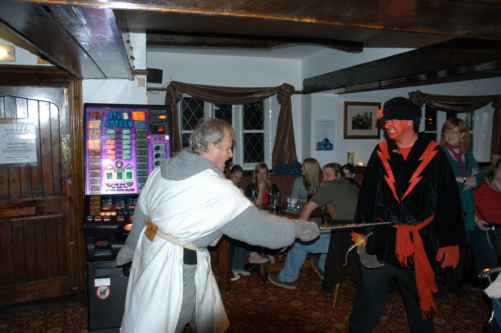 In for the kill as King George makes his final strike.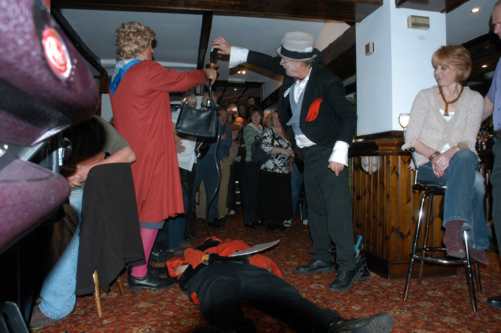 The Old Woman helping the Doctor with the cure for the last time in 2007.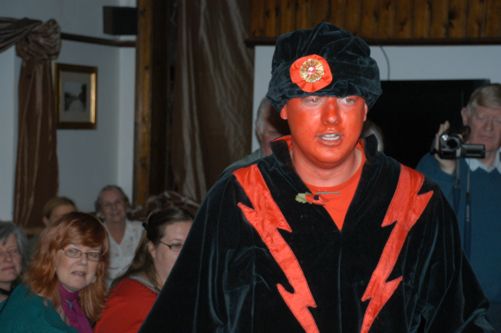 My head is most definitely confounded!
The Turkish Champion looking quite as though he's glad this is the last performance.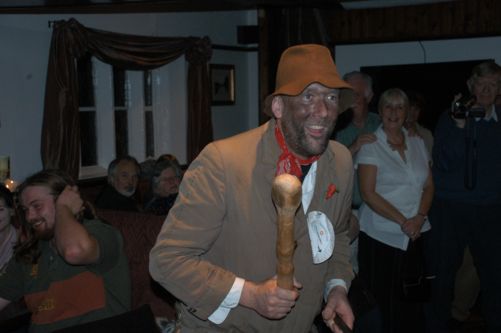 Beelzebub eying up for his last free beer of the season.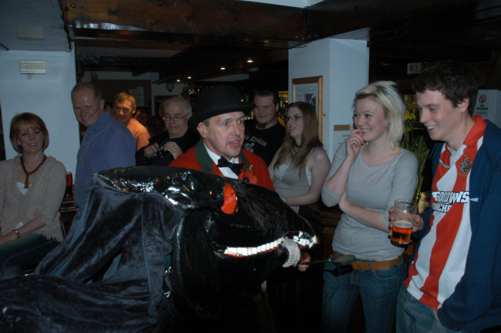 Do you like our Horse?
The Driver showing the Horse round for the last time this season.

This page updated: 8th April 2008.