The Warburton Souling Play - Gallery, 1st Night 2008
---



The First Night
1st November 2008

---
The first night is generally not a good night for photographs to to be take however, we were fortunate this year to have someone to press the shutter.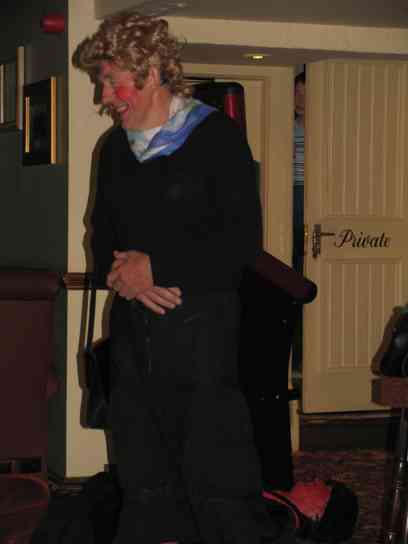 The first couple of photographs are from the Ye Olde Red Lion in Hollins Green.
With thanks to Ralph for manning my camera at the following two pubs.
Mmm.... dribbling a bit I see?!!

The next few come from the Axe & Cleaver in Dunham.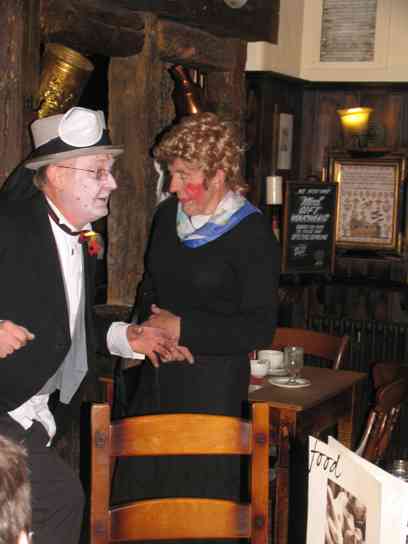 The Old Woman hoping for a 'cure', however, she first has to put up with a certain amount of boasting from the Doctor.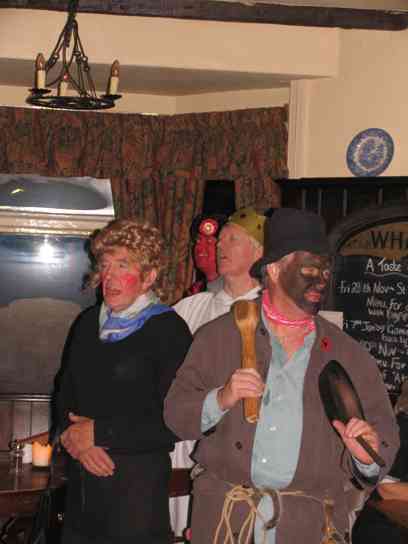 The song bringing the performance at the Axe & Cleaver to a close.

This page updated: 3rd November 2008.