The Warburton Souling Play - Gallery, 4th Night 2008
---



The Forth Night
7th November 2008

---
The forth night is a little sparce from the photographic perspective with these two here representing post perfromance scenes. Thanks to Trevor Johnson for the pictures.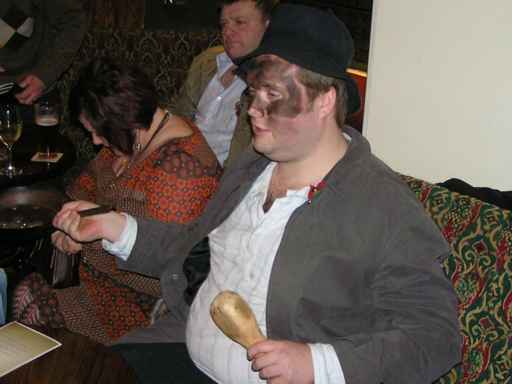 Beelzebub indulging in his style of collecting!.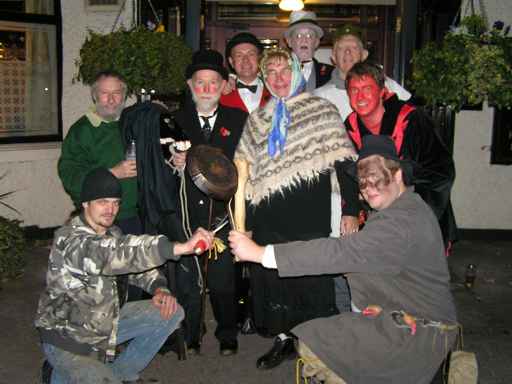 The Gang in a group shot with an interested member of the audience. Thaken outside the Quarry Bank in Timperley just after the performance there.

This page updated: 14th November 2008.