The Warburton Souling Play - Gallery, 3rd Night 2012
---



The Third Night
3rd November 2012

---
One agian Trevor Johnson's photos illustrate the third night of the Play..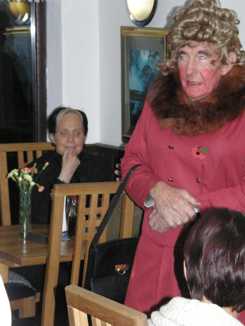 The Old Woman looking on as the Doctor administers the cure.
In the Barn Owl in Agden.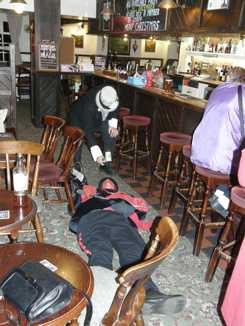 The Doctor administering the anesthetic.
In the Wheatsheaf in Broomedge.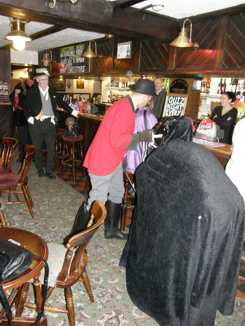 Two shots of the Driver telling us about Dick.



Again both in the Wheatsheaf.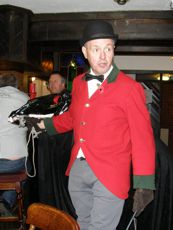 This page updated: 6th November 2012.