The Warburton Souling Play - Gallery, Last Night 2015
---



The First Night
Monday 2nd November 2015

---
A few photographs from our first night's tour starting in Warburton then onto in a few pubs in the surrounding area on the 2nd November.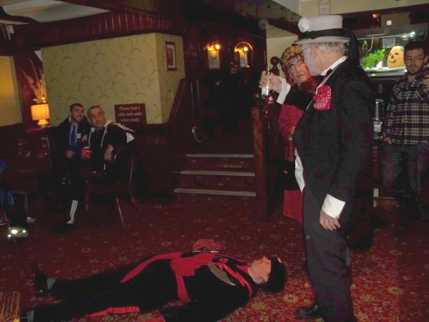 The Doctor with the first cure of this year's Souling in the Saracen's Head in Warburton.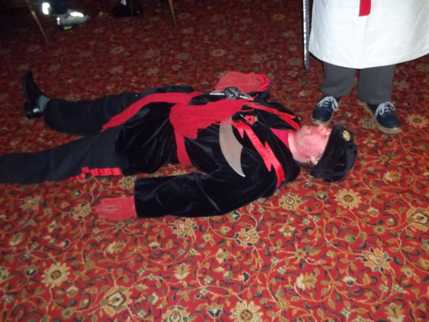 The victim at the slayer's feet in the Saracen's Head.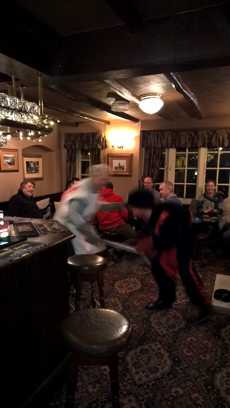 The fighting action in the Vine in Dunham......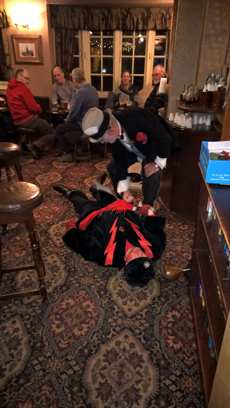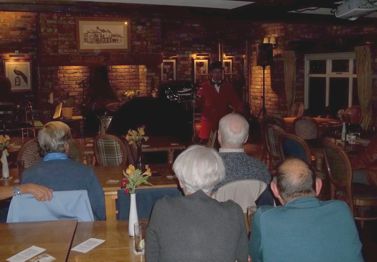 The Doctor with his cure this time in the Vine









And the last performance at the Jazz Club in the Black Swan, all to a ready made audience.
















This page updated: 5th November 2015