Some photographs from the third night when we went around Knutsford. With thanks to Karen and Lindsey for manning the camera for me.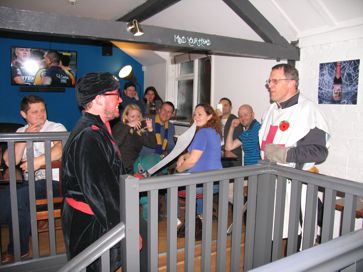 The Turkish Champion and King George preparing for the fight in the Tap and Bottle in Knutsford, the fourth pub of the night on Saturday 5th November 2016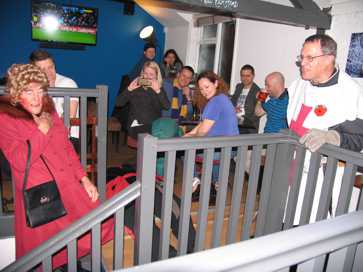 The Old Woman coming to see what damage King George hath done in the Tap and Bottle.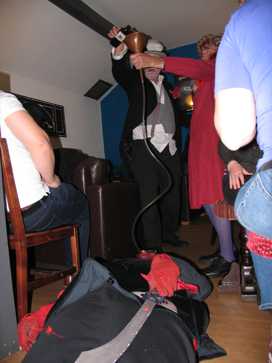 Time for the Doctor to administer the
'cure' in the Tap and Bottle.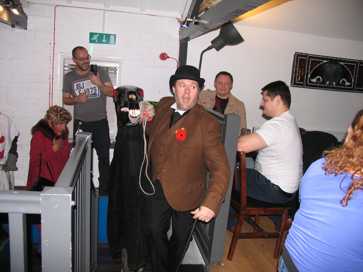 The Driver and horse doing their best to
negotiate the stairs to where we were performing upstairs.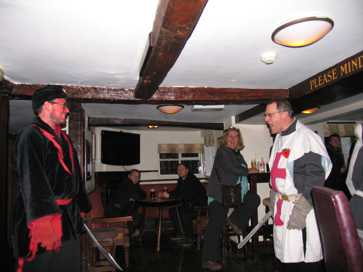 The WhiteBear next and one again time for King George to lay down the law to the Turkish Champion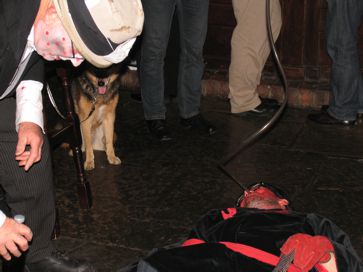 The Doctor with the cure
watched an interested onlooker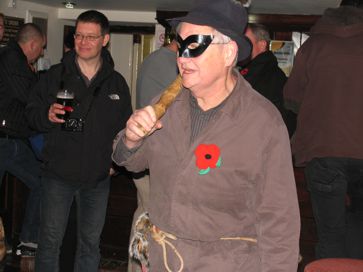 And up to no good again, here come Beelzebub









The gang watching the horse as the performance comes to a close.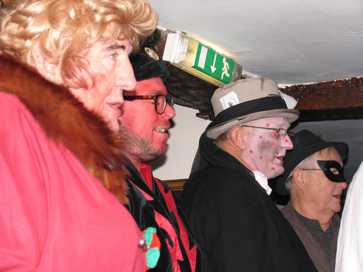 This page updated: 5th November 2016