For the fifth night this year we were performing in Hale, Altrincham and Timperley, however we did our first performance in Ashley at the Greyhound where these first few pictures are from.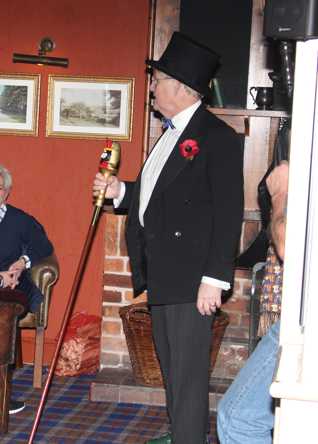 The Enterer starting things off for the evening at the first pub, The Greyhound in Ashley on Friday 11th November 2016.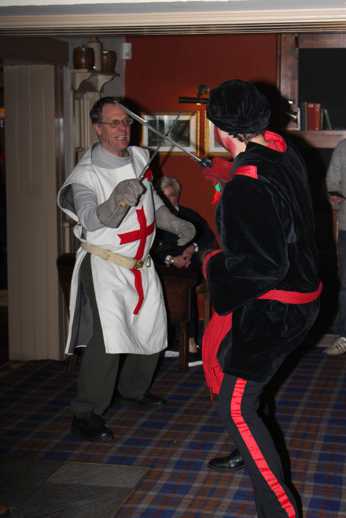 The Turkish Champion and King George off fighting again!

The Doctor with a bit of anesthesia in the Greyhound.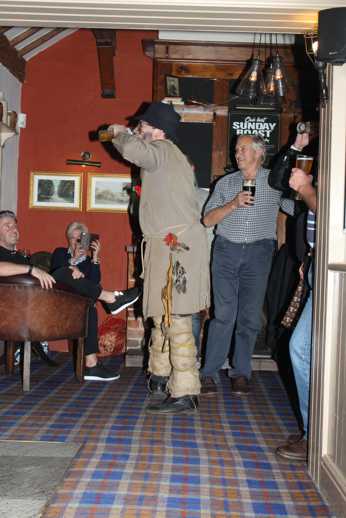 Got one -- Beelzebub
up to no good again!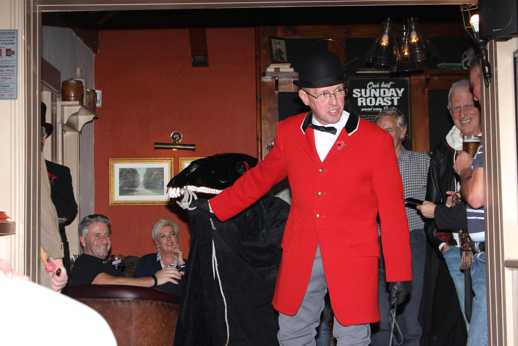 The Driver and horse in the Greyhound bringing the first performance of the evening to a close.
After visiting Hale for the second pub, we went into Altrincham next and the Market Tavern from where the following photos come........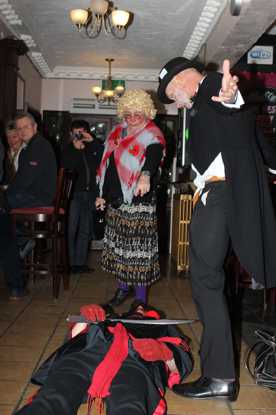 The Old Woman asking for her 'son' to be cured
in the Market Tavern in Altrincham.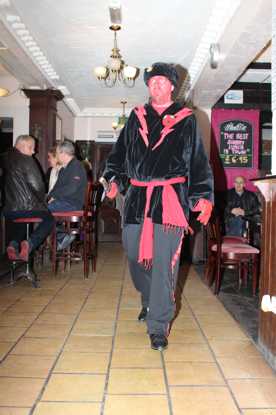 The Turkish Champion after being revived,
and complaining about his broken back!!
The Market Tavern.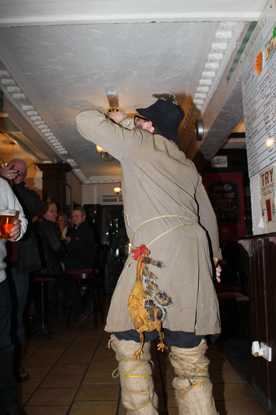 A familiar pose!! This time in the Market Tavern.
This page updated: 13th November 2016