Hopefully as the 2015 season progresses we'll post pictures here as they become available.
To start things off we've the photo from outside Larchfield House prior to us leaving for the Saracen's Head this year. There will be a few more posted in the gallery shortly.
If you do come and see us armed with a camera please consider sharing your photos with others. Contact details on the homepage.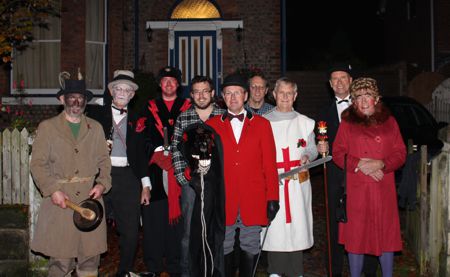 The First Night, Monday 2nd November - 2015





This page updated: 5th November 2015