The Warburton Souling Play - The Post Revival Gallery
---
| | | This page covers a selection of photographs for the period post what we nominally call the revival years (of 1978 to 1990) and up to 3 years ago. The last three years are covered under 'The Present Day' |
| --- | --- | --- |
---

Like other sections of this website dealing with the period pre it coming into existence in 2003, this Gallery is an ongoing project so please accept apologies for the incomplete years, or even total absence of some years. It is hoped that as time allows and as photographs become available it will be progressively added to. The years after 1997 are accesable through their respective 'Souling' pages - go to the bottom of the Post Revival page

---
---
- 1991 -
There is one known picture of 1991 and this is it. One of the current gang (and the scribe of this site) as the Doctor together with Andy Kay as the Turkish Champion. This was the last performance of 1991 in the Saracen's Head.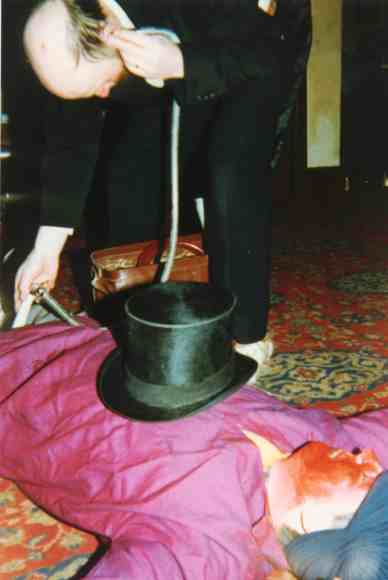 ---

- 1992 -

1992 on the other hand had photographs of all the characters.


---

- 1999 -

For 1999 we offer three selected pictures taken on 5th November that year.


---

2003 was the year that this website was established and so the pages for 2003 onward are far more comprehensive than the previous years. The earlier years rely on peoples memories and good will to have provided photographs whereas later years were documented at the time and so offer a far more complete record.

The links for the following years take you to the set of Souling pages for the specific year.


---

- 2003 -

The 25th anniversary since the Play was revived in 1978.
This turned out to be a most spectacular year.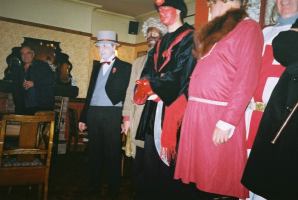 ---
- 2004 -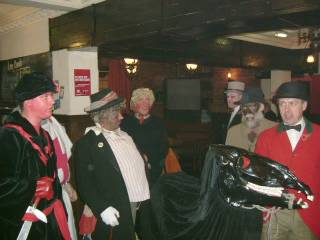 ---
- 2005 -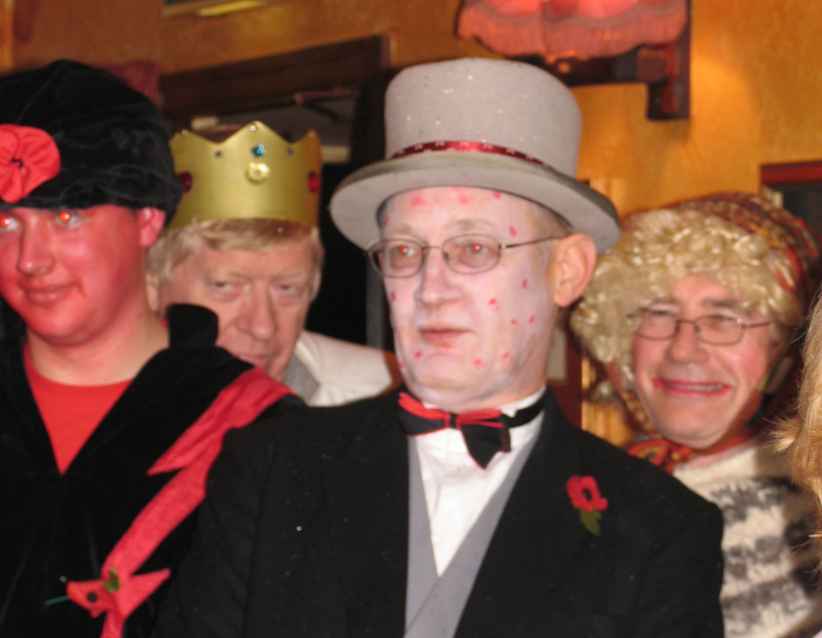 ---
- 2006 -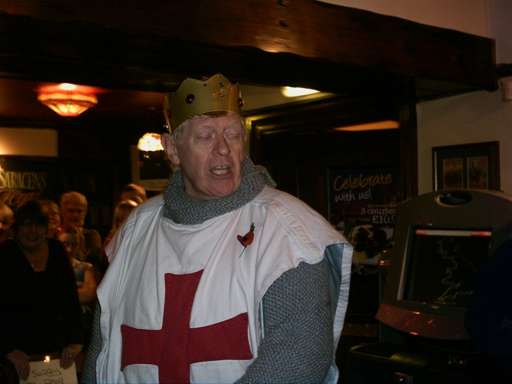 ---
- 2007 -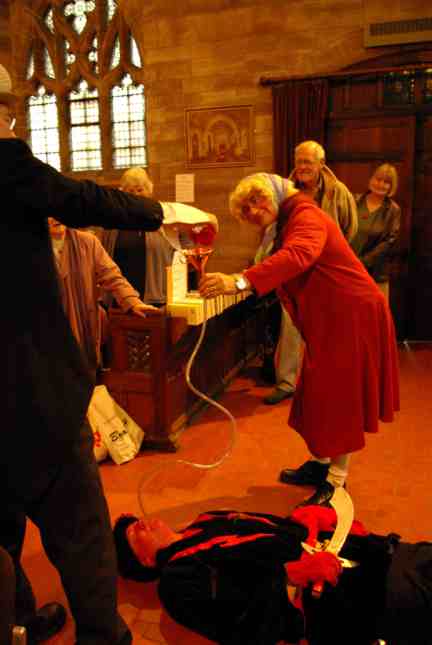 This page updated: 19th March 2019.